December Update from The Future of Adoption in London
An update on the London regionalisation project for individuals and organisations interested in the future of adoption in London.
View this email in your browser
The Future of Adoption in London - Update: December 2017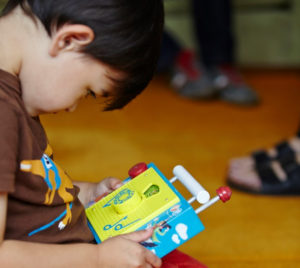 Welcome to the December newsletter from the LRAA project, Adopt London. We hope that you are getting ready for the festivities and a well-earned break. Inside this newsletter you will find:
Update on the LRAA project team
Ian Smith took over as the LRAA Project Director at the end of October and he has been shaping the project team to deliver the LRAA outcomes. Lisa Garnett stepped down as Project Manager and we are exceptionally grateful for the huge contribution she made to the project and getting it to the place it is now. A new Project Manager will be joining the project team in January, supported by the Communications workstream, led by PACT, and the Finance workstream lead, Nick Stevens. London Councils will be tendering for the IT and Workforce workstreams in the near future.
Update on the LRAA outline Business Case
The outline Business Case for the Adopt London RAA was presented and agreed on 25/10/17.  This is good news for the project and has enabled the team to move forward and work up the recourses and finances that are required to work on the detail of the business plan so that we are in a position to provide Local Authority partners involved in the LRAA with a final business case to present to their members after the elections in May 2018. Four Local Authorities have volunteered to be the new hosts for the four regional London RAAs and they are working with the LRAA project team to progress this. These four RAAs will be supported by a fifth RAA acting as a central hub. Each of the four hosts will have their own project teams to develop the local offer. Plans are being put in place to recruit to these posts. These posts are being funded by a grant from the Department for Education.
Stakeholder Engagement focus and events
There are three key stakeholder groups that the LRAA project will be focused on over the next 3 months:
Local Authority Adoption teams
Adopters
Voluntary Adoption Agencies
Work has already begun on planning the engagement with these stakeholder groups. Local Authority Adoption teams: events are being planned for February and March, dates will be shared in early January. We are also hoping to run some webinars to make it even easier for people to participate. Adopters: the project team is working in partnership with Adoption UK's "Adopter Voice" service and We Are Family to develop an engagement strategy and plan with adopters. Four London Adopter Voice Coordinators have been recruited and they will be delivering the engagement plan across London. Watch this space for more information about how to be involved and let your adopter networks know about Adopter Voice London.  Please also register on the London Adopter Voice forum for progress updates:  https://www.adoptionuk.org/welcome Voluntary Adoption Agencies: the project team will be inviting our VAA partners to work together on planning how the VAAs will enhance the LRAA offer and continue to inform and shape the adoption service for families in London. A date will be sent out for the first of a series of meetings about this in January.
Practice and Improvement Fund project updates
London regional matching project
The project has begun by engaging all the key stakeholders. An event for agencies was held in the middle on November - 15 agencies attended and contributed to the initial development of the approach to be taken by the project. We are very excited about the benefits this project can bring to London's children and adopters. Over the next month or so the project will complete this initiation phase. The work will include: - establishing an evaluation baseline so that its impact can be measured – we need all LAs to share their ALB returns from Q3 2014/15 to Q2 2017/18 with Coram in order to do this; and - finalising the initial approach we will take for matching across London - if you would like to see what we have done so far contact Coram. The contact at Coram is kevin.yong@coram.org.uk. Please feel free to contact him if you have any questions, as well as sending him your ALB returns and any comments you have on the initial approach that is being developed.   Care for Me First – Practice Improvement Fund Grant to support Early Permanence Placements in London This PIF grant programme is run by Coram in partnership with LB Southwark and Action for Children.  The aim is to achieve improved practice in early permanence delivery and timely and consistent delivery of adopter preparation and support groups. 1. Preparation groups for prospective carers in London: Coram's PIF grant provides for Coram's preparation groups for applicants who are considering foster for adoption or concurrent planning to be open to prospective adopters from any adoption agency (LA or VAA) based in London.   The course runs over two days and is based on Coram's campus in central London.   Programme includes:
Backgrounds of children
Legal framework and expectations/ status of foster carers during the care proceedings
Meeting the child's parents and managing contact
Potential for the child to be rehabilitated and managing this process
Presentation by adopters who have been through the process plus Q&A.
There are 8 series of groups planned throughout 2018. ****Spaces available on 24th and 31st January, 9.30am – 4pm***** Enquiries and to book a place:  careformefirst@coram.org.uk Charge:  There will be a charge of £50 per attendee for the two day course. 2. Support groups for early permanence carers The PIF grant also provides support groups for carers and adopters based in London with early permanence placements.  Monthly support groups are offered by Coram and Southwark for early permanence carers with babies and toddlers up to school age.   These groups are informal and give parents the opportunity to meet other carers and adopters. The groups are supported by experienced social work staff plus a child psychotherapist (at Coram) or a CAMHS clinical specialist (in Southwark).  These professionals are available for informal discussion with carers/adopters if the carers/adopters wish. Families based in North London are invited to attend the groups at Coram. Families based in South London are invited to attend the groups run by LB Southwark. Enquiries re support groups: Coram: careformefirst@coram.org.uk Southwark: Siobhan.LePoerPower@southwark.gov.uk
Next steps
There is lots of work to be done, but we are very optimistic that this is achievable within the timeframes set. We can expect lots of activity after Christmas and look forward to the various engagement opportunities that the new year will provide us with. We wish you all a very happy and healthy Christmas and New Year!
How you can get involved:
Attend one of the forthcoming information events Email your thoughts and ideas into the team: londonregionaladoption@londoncouncils.gov.uk Follow the Facebook page
The reasons why the government is looking to regionalise adoption are set out in Adoption, the reason for change policy paper.  Previous updates from the project team can be found here.