Summer Update from The Future of Adoption in London
An update on the London regionalisation project for individuals and organisations interested in the future of adoption in London.
View this newsletter in your browser
The Future of Adoption in London - Summer Update: August 2017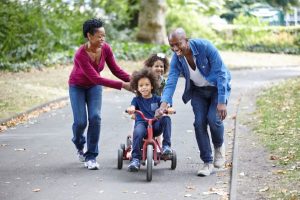 Welcome to the summer 2017 update for the London Regional Adoption Agency (LRAA) project.
The new Minister for Children and Families, Robert Goodwill, recently confirmed at the All-RAA learning event that the Department for Education is still very much committed to the RAA programme and clear that it believes this will improve outcomes for children.
Our vision for the future of adoption for London is to ensure that all London's children who require adoptive families receive excellent services that meet their needs leading to excellent outcomes for them and their adoptive family.
The Association of London Directors of Children's Services and the London Adoption Board are committed to taking this work forward with input from people who have adopted, plan to adopt in the future, adopted children and those that work in adoption services. This is to ensure that regionalisation in London delivers the best, most timely outcomes and experiences for both children and adopters.
You can see the full vision document "Regionalising Adoption Vision for London" by following this link.
In this edition:
Overview and update
Project Adoption Champions
Project resources
What's next?
Practice Improvement Fund (PIF) bids
Overview and update on the London RAA project to date:
26 of the London Local Authorities have agreed, in principle, to be part of the LRAA, with 10 Voluntary Adoption Agencies and/or Adoption Support Agencies also part of the LRAA.
Stakeholder engagement work is already underway, with two workshops held earlier this year with adoption practitioners and another with adopters.
The DfE have agreed project funding through to March 2018.
Project Adoption Champions
Each Champion was nominated by their peers because of their operational knowledge and their outstanding service.
Our London Champions are:
Adoption support – Peter Sandiford, PAC-UK
Family finding and matching – Clare Luby, Achieving for Children
Early permanence – Jeanne Kaniuk, Coram
Recruitment and assessment – Shirley Elliott, PACT
The initial adoption champion projects have now been completed and shared with the London Adoption Board to be incorporated into the planning for the London RAA. A big thank you to everyone who was involved and supported this work.
Project resources
The current workstream leads for the London RAA project are:
Project management: Lisa Garnett
Finance: Nick Stevens
Service design: Tessa Gooding and Chris Twigg, Inner Circle
Communication & Engagement: Natausha van Vliet, PACT
A procurement exercise is currently underway to identify leads for:
Workforce design
IT needs Assessment
Engagement with Children & Young People
What's happening next
The focus for the project for the next three months is onAgreeing the functions that will be part of the future LRAA (including early permanence, recruitment and assessment, family finding and matching, and adoption support)
Carrying out an options appraisal of the delivery model.
There will be various Borough visits and meetings with best online casinos canada different stakeholders (including the five adoption consortia) from the middle of July through to the end of September, to help to shape the project outline business case, and financial understanding, ready to prepare for political engagement later in the autumn.
Further work on the vision for the LRAA will be taking place during this period, as well as developing interim branding for the project.
Regular information sharing opportunities are being planned. These will include face to face meetings and webinars and are planned to happen from October . We know you will have a lot of questions about the new LRAA and also some great ideas, so we want to ensure we provide opportunities for this to happen.
Dates and further information for these events will be circulated soon.
Practice Improvement Fund (PIF) bids
The LRAA was part of several partnership bids for the Department of Education's Practice Improvement Fund Round 2.
The DfE announced the successful bids at the beginning of August and we are pleased to share with you that two of the partnership bids the LRAA was involved in with Coram have been successful:
1: To develop a pan-London approach to engage all LAs and VAAs to expedite matching process by non-sequential family finding and agency neutral matching. The proposal will be delivered in partnership with the London Regional Adoption Agency effectively trialling shared delivery approaches.
2: Cross-regional recruitment of dual approved carers and support for dually approved carers. Enhancing early permanence planning capability across London.
We are pleased that these bids have been successful as we believe they will result in improved outcomes for children and families across London. We will be working closely with our partners to implement these projects and will share more information about these exciting opportunities in due course.
The Practice Improvement Fund was set up, by the DfE, to enable the voluntary sector to identify and bid for projects that work towards the regionalisation agenda.
More information can be found on the DfE website.
How you can get involved:
Attend one of the forthcoming information events
Email your thoughts and ideas into the team: londonregionaladoption@londoncouncils.gov.uk
Follow the Facebook page
The reasons why the government is looking to regionalise adoption are set out in Adoption, the reason for change policy paper.
Previous updates from the project team can be found here.
Who's involved?
VAAs and ASAs:
Action for Children, AdoptionPlus, Barnardo's*, Coram*, Family Futures*, Intercountry Adoption Centre, PACT*, PAC UK*, SSAFA, TACT.LAs:
Barking and Dagenham, Barnet*, Brent, Bromley, Camden, City of London, Croydon*, Ealing*, Enfield, Greenwich, Hackney, Hammersmith and Fulham, Haringey, Havering, Hillingdon, Hounslow, Islington, Kensington and Chelsea, Kingston-upon-Thames*, Lambeth, Lewisham, Merton*, Newham, Redbridge, Richmond-upon-Thames*, Southwark, Sutton, Tower Hamlets*, Waltham Forest, Wandsworth, and Westminster.Other organisations:
London Councils* (hosting project management); National Academy for Parenting Research, Kings College London and National Adoption and Fostering Clinic, South London and Maudsley NHS Foundation Trust (LAB member), Adoption UK.
*Indicates presence on the regionalisation steering group